Interview with Sonia Baee
---
Who was your Teaching mentor(s)? 
Laura Barnes, Julianne Quinn
Course you co-taught and when.
Course: SYS 4021/ 6021: Linear Statistical Models in Fall 2021
In what year of your Ph.D. program did you participate in the TFP?
5th year, last year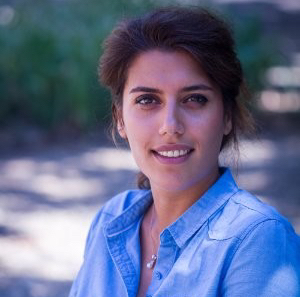 Describe one element of the program that made an impression on you.
Empowering students to be able to teach, design a course, and be challenged.
There are many ways that instructors can co-teach, team teach or otherwise share responsibilities for teaching a class. What did it look like for you and your mentor? If relevant, share why you think it took that form.
Our class was a mixed graduate and undergraduate level (~104 students) therefore, in the early summer, we set a teaching schedule for each of us and made a plan of who is teaching which module of the class. Then, we help each other during the semester. Therefore, each of us could focus more on designated modules and be an assistant for other modules. In addition, we shared responsibilities for lab sessions, exams, homework, and office hours.
What advice do you have for a graduate student or postdoc who is considering applying to the TPF program?
Take it as a unique opportunity to challenge yourself; learn from your mentors and students. Don't be just a follower and have your own signature in a class! 
Anything else you want to share?
I enjoyed my experience. The TFP motivated me to apply for an academic job. This opportunity made my application much stronger. I highly recommend this program to those who want to learn and expand their skill set in managing, teaching, and being flexible.