UVA Engineering Welcomes New Faculty, Innovation in 2016-2017
The University of Virginia School of Engineering and Applied Science welcomes five new teaching faculty and 16 new tenured and tenure-track faculty in 2016-2017, most for joint appointments emphasizing UVA Engineering's focus on interdisciplinary research and teaching initiatives that will address society's emerging technological challenges.
Five of the new tenured/tenure-track faculty are part of a major UVA investment in the emerging field of cyber-physical systems (CPS), which refers to technologies that bridge the gap between the cyber and physical worlds. Examples include devices that monitor human activities and health, automated vehicles and "smart" highways, automated systems that detect and prevent cyber attacks, and technologies that improve energy efficiency and travel safety.
UVA's investment in CPS will include a total of eight new faculty members joining more than a dozen UVA Engineering faculty already making significant contributions to the field. Projects underway include: medical monitors powered by patients' motion and body heat; technologies for aging in place; research funded by NASA and the Virginia Space Grant Consortium to develop new models for safer, more efficient air transportation; smart-building technology; autonomous vehicles; and smart highways. As part of the investment in CPS, the University is establishing the Link Lab, a $5 million collaborative space for faculty and students to work across disciplines.
UVA Engineering also has earned three new National Science Foundation grants for CPS since August.
Cyber-Physical Systems New Faculty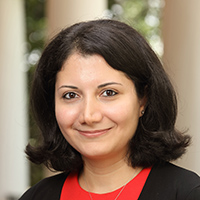 Homa Alemzadeh
Assistant Professor, Charles L. Brown Department of Electrical and Computer Engineering
and Department of Systems and Information Engineering
Ph.D. – University of Illinois
Research Staff Member – IBM's Watson Health Team
Madhur Behl
Assistant Professor, Department of Computer Science and
Department of Systems and Information Engineering
Ph.D. – University of Pennsylvania
Postdoctoral Research Fellow – Real-Time and Embedded Systems Lab and the PRECISE Center at the University of Pennsylvania
 
Brad Campbell
Assistant Professor, Department of Computer Science
and Charles L. Brown Department of Electrical and Computer Engineering
Ph.D. – University of Michigan
Post-Doctoral Fellowship – Stanford University
Lu Feng
Assistant Professor, Department of Computer Science
and Department of Systems and Information Engineering
Ph.D. – University of Oxford
 
Daniel Quinn
Assistant Professor, Department of Mechanical and Aerospace Engineering
and Charles L. Brown Department of Electrical and Computer Engineering
B.S. Aerospace Engineering – UVA, 2010
Ph.D. – Princeton University
Post-Doctoral Fellowship – Stanford
New Faculty
Thomas Barker
Professor, Department of Biomedical Engineering and
University of Virginia School of Medicine
Ph.D. – University of Alabama at Birmingham
 
Steven Caliari
Assistant Professor, Department of Chemical Engineering
and Department of Biomedical Engineering
Ph.D. – University of Illinois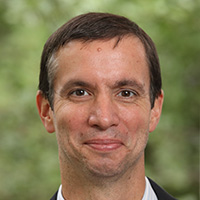 William Epling
Professor and Chair, Department of Chemical Engineering
Ph.D. – University of Florida
 
Keivan Esfarjani
Associate Professor, Department of Mechanical and Aerospace Engineering
Ph.D. – University of Delaware
Post-Doctoral Fellowship – Washington University in Saint Louis
 
Jose Gomez
Lecturer, Department of Civil and Environmental Engineering
Ph.D. – University of Virginia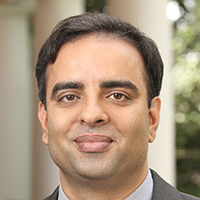 Farzad Hassanzadeh
Assistant Professor, Charles L. Brown Department of Electrical and Computer Engineering
Ph.D. – University of Illinois
 
Ahmed Ibrahim
Lecturer, Department of Computer Science
Ph.D. – University of Kentucky
Leidy Klotz
Associate Professor, Department of Civil and Environmental Engineering
and University of Virginia School of Architecture
Ph.D. – Pennsylvania State University
 
Matthew Lazzara
Associate Professor, Department of Chemical Engineering
and Department of Biomedical Engineering
Ph.D. – MIT
 
Kyusang Lee
Assistant Professor, Charles L. Brown Department of Electrical and Computer Engineering
and Department of Materials Science and Engineering
Ph.D. – University of Michigan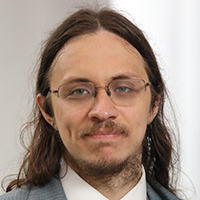 Charles Reiss
Lecturer, Department of Computer Science
Ph.D. – University of California, Berkeley
 
Upsorn Praphamontripong
Lecturer, Department of Computer Science
Ph.D. – George Mason University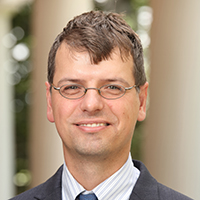 Gustavo Rohde
Associate Professor, Department of Biomedical Engineering
and Charles L. Brown Department of Electrical and Computer Engineering
Ph.D. – University of Maryland
 
Haiying Shen
Associate Professor, Department of Computer Science
and Department of Systems and Information Engineering
Ph.D. – Wayne State University
 
Eduardo Socolovsky
Lecturer, Engineering & Society
Ph.D. – Carnegie-Mellon University
 
Mona Zebarjadi
Assistant Professor, Charles L. Brown Department of Electrical and Computer Engineering
and Department of Materials Science and Engineering
Ph.D. – University of California, Santa Cruz
Post-Doctoral Fellowship – MIT